Welcome to the "Math Lessons" page! Below you will find a list of fun math lessons, for Algebra, Geometry, Algebra 2/Trigonometry, and Statistics! Try using the search bar to find exactly what you need or using the menu to search by subject. Also, for the latest FREE math lessons straight to your inbox, sign up with your email on the right-hand side. Thanks for stopping by and happy calculating!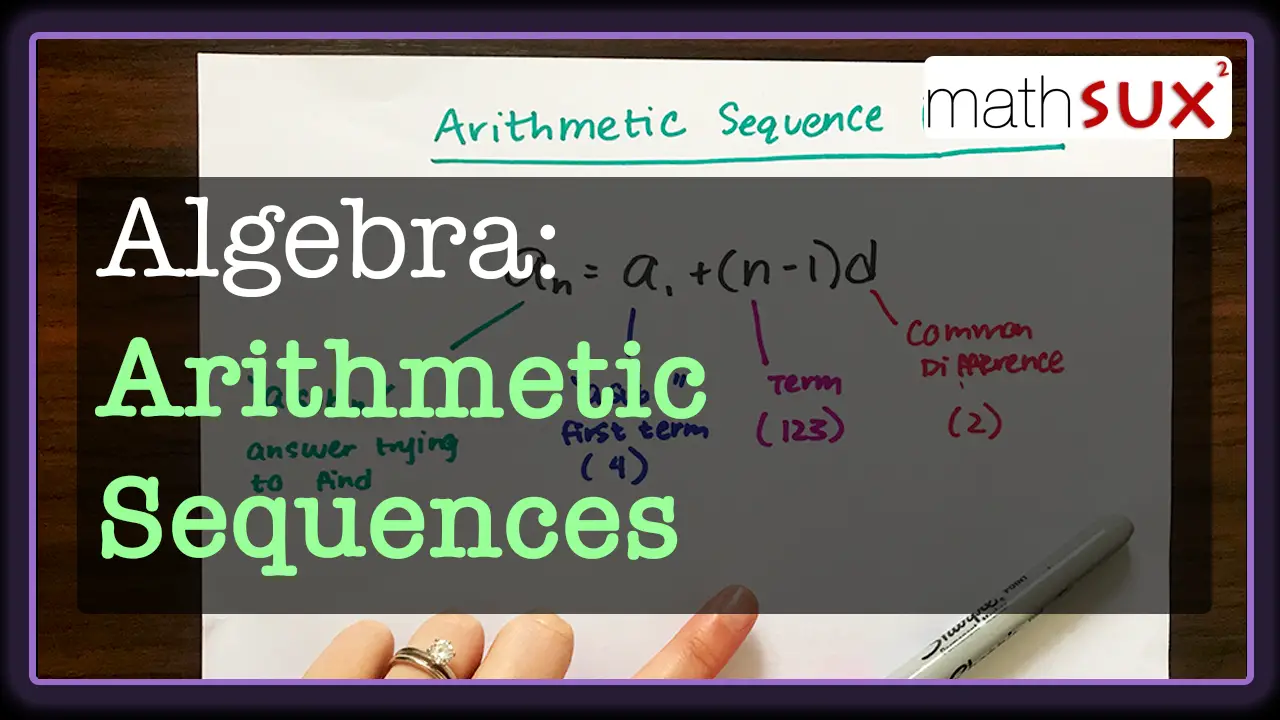 Featured Post
In this post, we're going to go over arithmetic sequences. We'll see what arithmetic sequences are, breakdown their formula, and solve two different types of example………
---
Greetings and welcome back to MathSux! This week, in honor of the Tokyo Olympics, I will be breaking down some Olympic Statistics. We will look at the top 10 countries that hold the most medals and then look at the top 10 medals earned by country in relation to each country's total population. Let's take … Continue reading "Olympics Statistics: Top 10 Medals by Country"
For a curated list of all of our math videos, check out the math video index here! If you're looking to make math suck just a little bit less, think about Subscribing to our Youtube channel for the latest MathSux videos updated every week!