Greeting math peeps! As promised here is the Geometry Cheat Sheet and Review made just for you to prepare for finals. On this page, you'll also find links to the Geometry lesson playlist, the NYS Geometry Common Core Regent's Playlist, and the library of Geometry blog posts. Hope you find these resources helpful as the end of the school year approaches. Good luck on finals and happy calculating! 🙂
Geometry Cheat Sheet:
Download and print the below .pdf for a quick and easy guide of everything you need to know for finals; From formulas to shapes, it's on here.
Geometry Review Playlist:
Looking for a more detailed review? Check out the Youtube playlist for Geometry below. It includes every MathSux video related to Geometry and will be sure to help you ace the test!
Geometry Common Core Regents Review:
This playlist is made especially for New York State dwellers as it goes over each and every question of the NYS Common Core Regents. Perfect if you are stuck on that one question! You will surely find the answer here.
Geometry Math Lessons for Review:
For anyone in search of blog posts and practice questions, check out MathSux's entire Geometry library organized by topic here.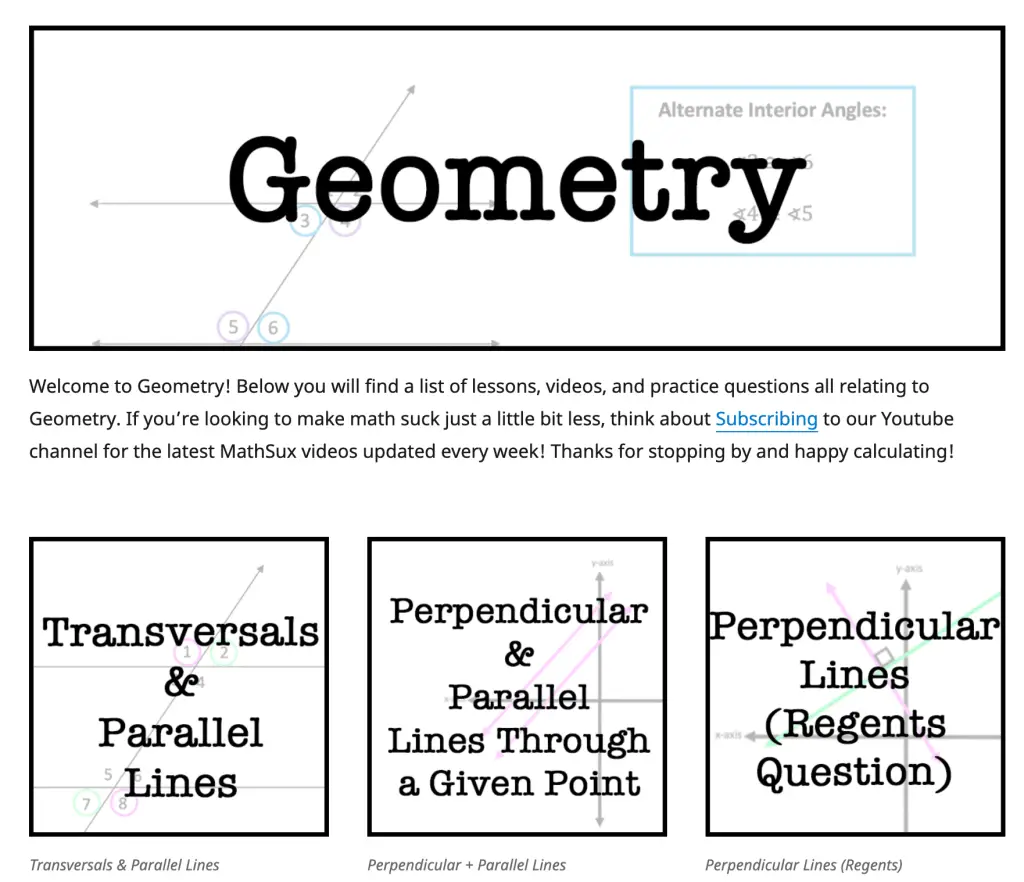 Still got questions? No problem! Don't hesitate to comment with any questions below. Also, if you find you need some motivation, check out my 6 tips and tricks for studying math here! Thanks for stopping by and happy calculating! 🙂
Facebook ~ Twitter ~ TikTok ~ Youtube
Get everything you need to know with this Geometry Cheat Sheet and Review! Download and print the pdf for reviewing Geometry or check out the video playlists for a more in-depth review of each topic. If you are living in NYS, you also might want to check out the NYS Regents Common Core Video as needed!