Hi everyone and welcome to MathSux! In this post we are going to break down and solve rational exponents. The words may sound like a mouthful, but all rational exponents are, are fractions as exponents. So instead of having x raised to the second power, such as x2, we might have x raised to the one-half power, such as x(1/2). Let's try an example taken straight from the NYS Regents below. Also, if you have any questions don't hesitate to comment below or check out the video posted here. Happy calculating! 🙂

How do I answer this question?
The questions want us to simplify the rational exponents into something we can understand.
How do we do this?
We are going to convert the insane looking rational exponents into radical and solve/see if we can simplify further.
Reminder!
A radical can be converted into a rational exponent and vice versa. Not sure what that means? It's ok! Take a gander at the examples below and look for a pattern: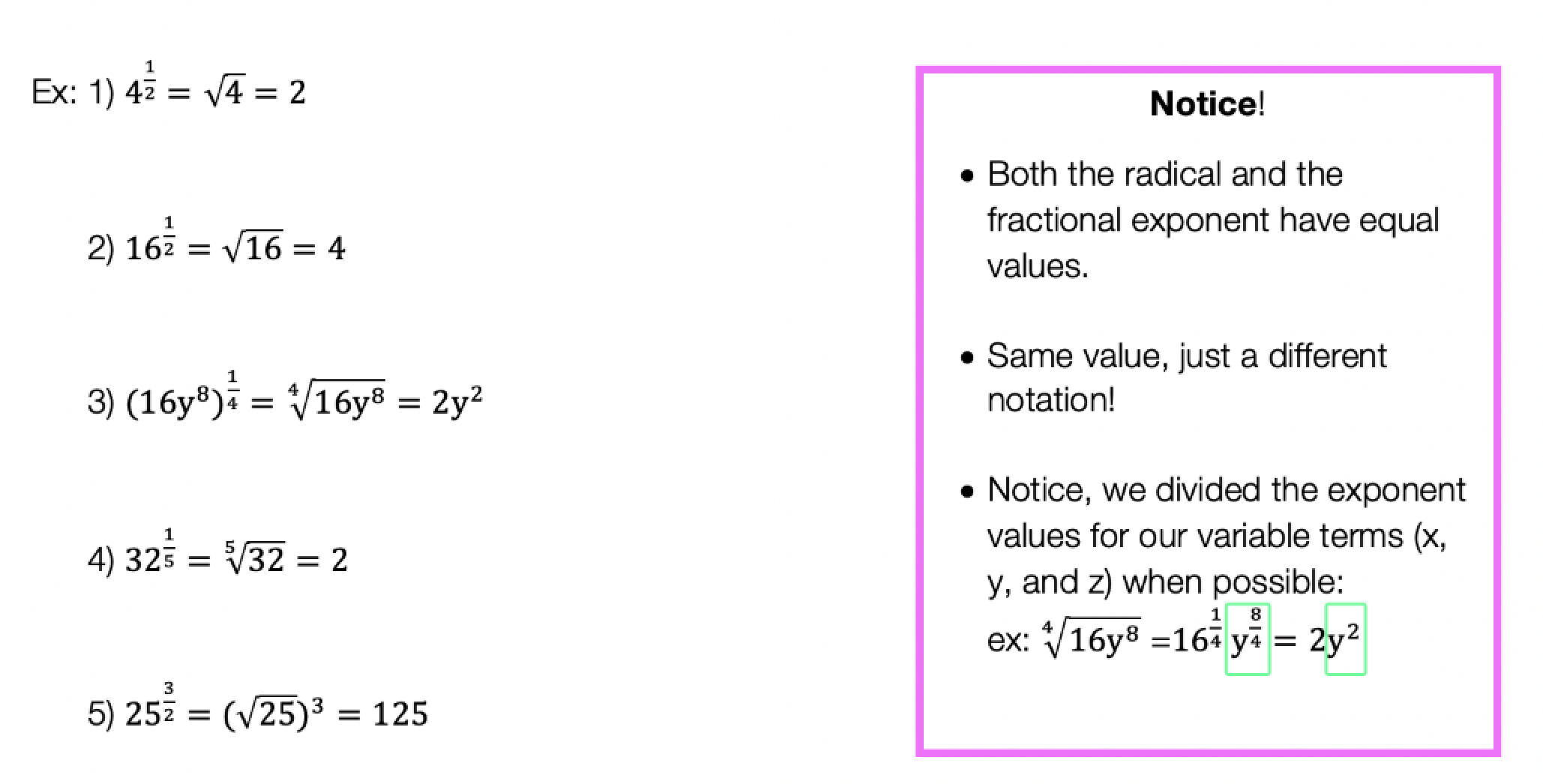 Think you're ready to take on our original problem? #Letsdothis
Example: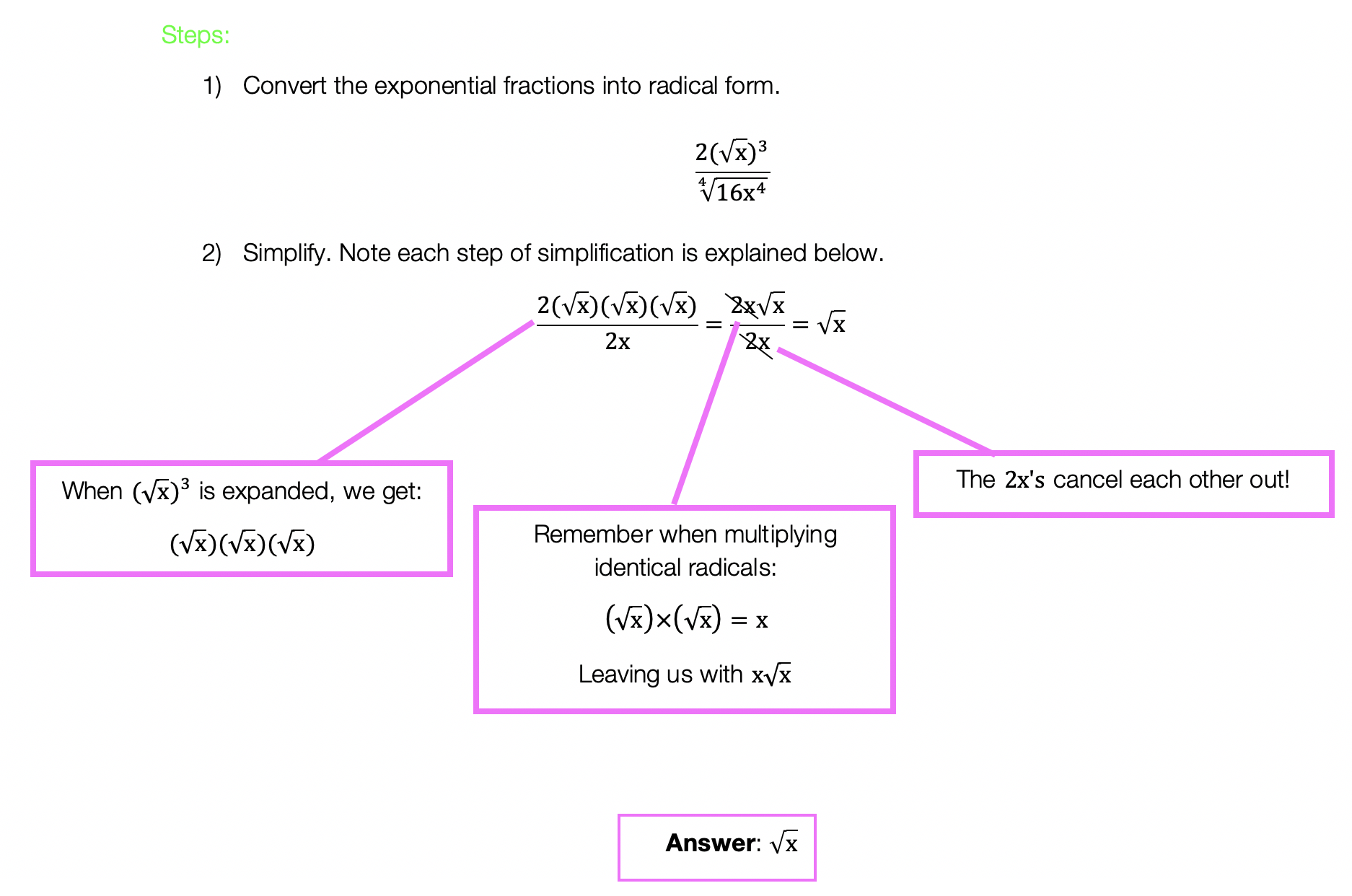 Practice:

Solutions:

Still got questions?  Don't hesitate to comment below for anything that still isn't clear! Looking to review how to solve radical equations? Check out this post here! 🙂
Also, don't forget to follow MathSux fopr FREE math videos, lessons, practice questions and more every week!