Hey there math friends! In this post we will go over how and when to use synthetic division to factor polynomials! So far, in algebra we have gotten used to factoring polynomials with variables raised to the second power, but this post explores how to factor polynomials with variables raised to the third degree and beyond!
If you have any questions don't hesitate to comment or check out the video below. Also, don't forget to master your skills with the practice questions at the end of this post. Happy calculating! 🙂
What is Synthetic Division?
Synthetic Division is a shortcut that allows us to easily divide polynomials as opposed to using the long division method. We can only use synthetic division when we divide a polynomial by a binomial in the form of (x-c), where c is a constant number.
Example #1:

*Notice we can use synthetic division in this case because we are dividing by (x+4) which follows our parameters (x-c), where c is equal to 4.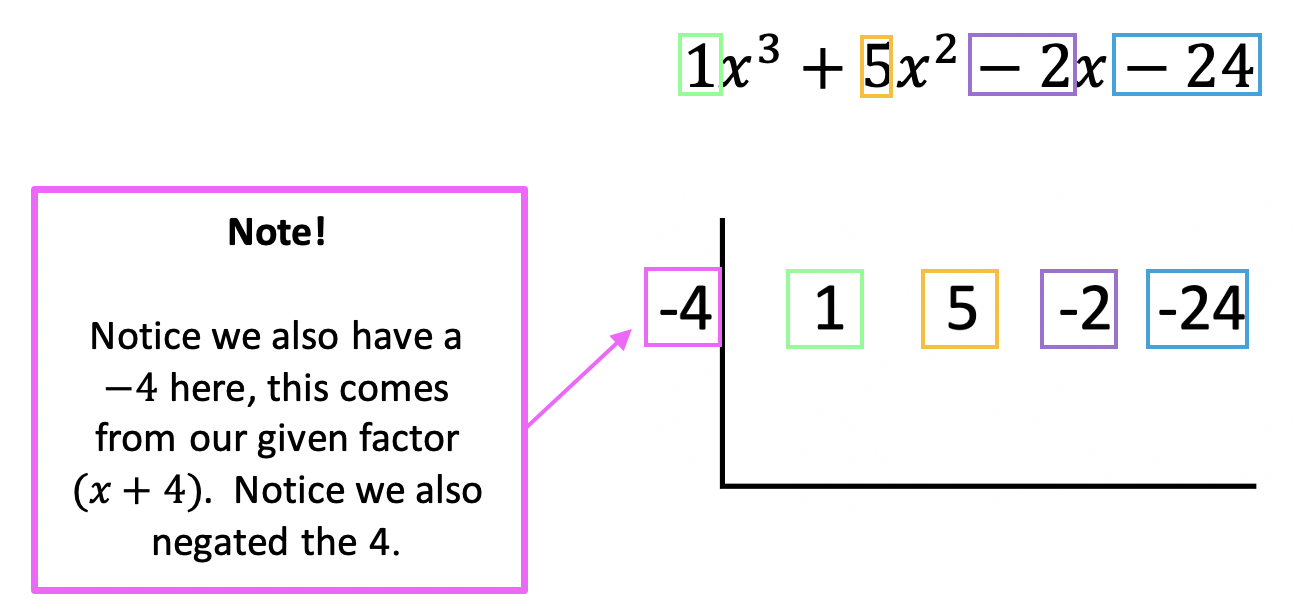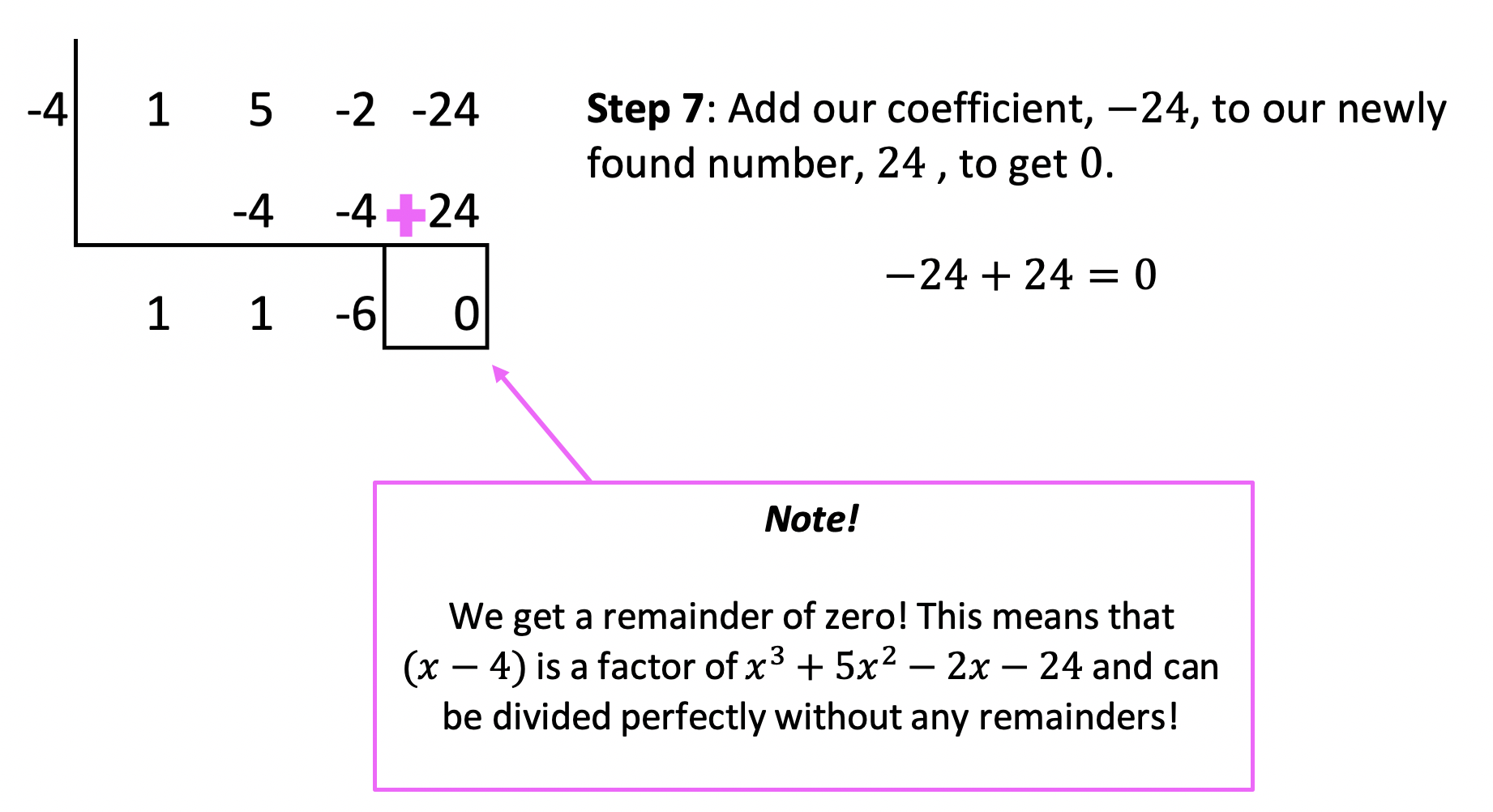 Example #2: Factoring Polynomials
Let's take a look at the following example and use synthetic division to factor the given polynomial: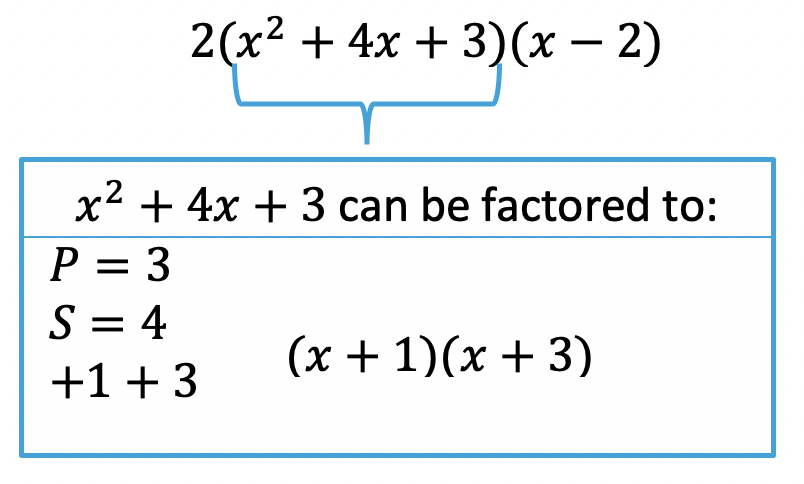 Check!
The great thing about these questions is that we can always check our work! If we wanted to check our answer, we could simply distribute 2(x+1)(x+3)(x-2) and get our original polynomial, f(x)=2x3+4x2-10x-12.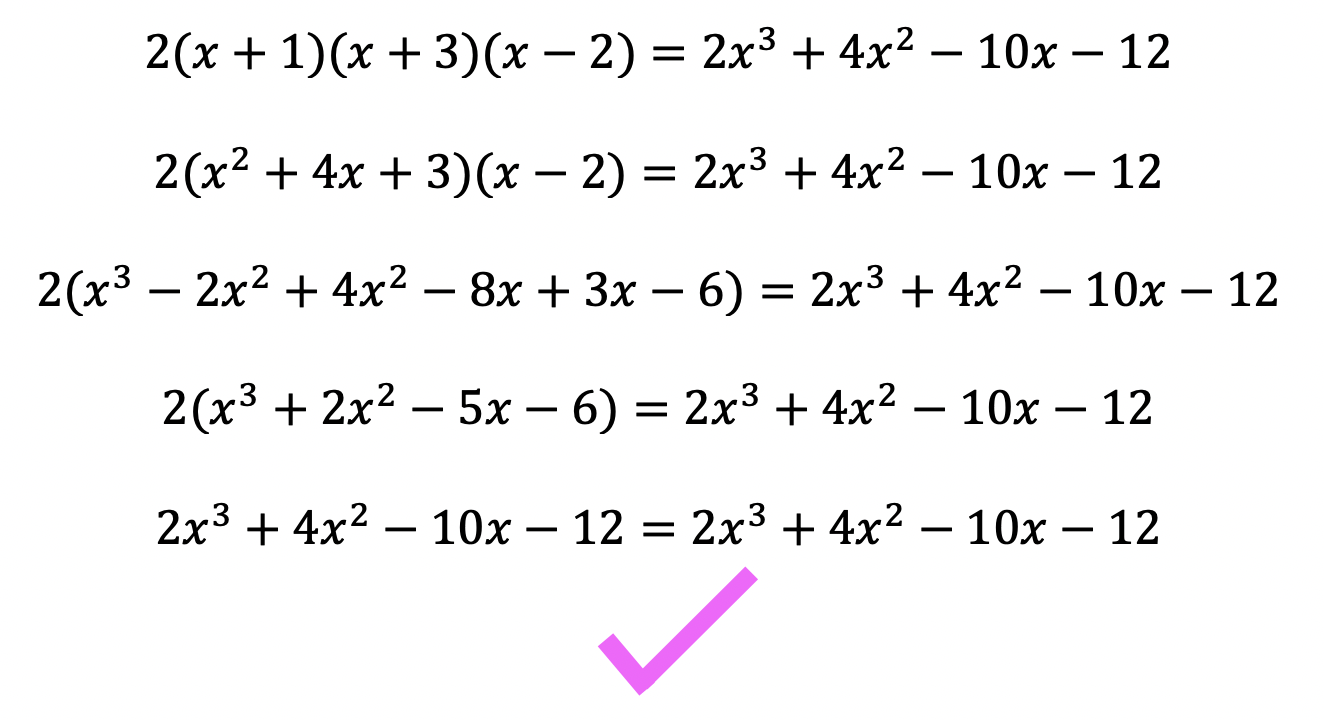 Try the practice problems on your own below!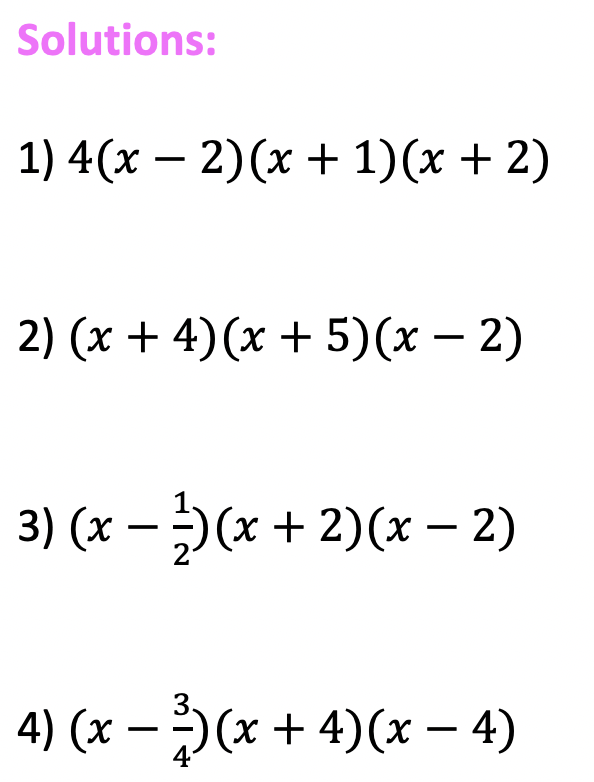 Looking to brush up on how to divide polynomials the long way using long division? Check out this post here!
Still got questions? No problem! Don't hesitate to comment with any questions or check out the video above. Happy calculating! 🙂