Happy Wednesday math peeps! This post introduces constructions by showing us how to construct an equilateral triangle by using a compass and a ruler. For anyone new to constructions, this is the perfect topic for art aficionados since there is more drawing than there is actual math. 
What is an Equilateral Triangle?
Equilateral Triangle: A triangle with three equal sides.  Not an easy one to forget, the equilateral triangle is super easy to construct given the right tools (compass+ ruler). Take a look below: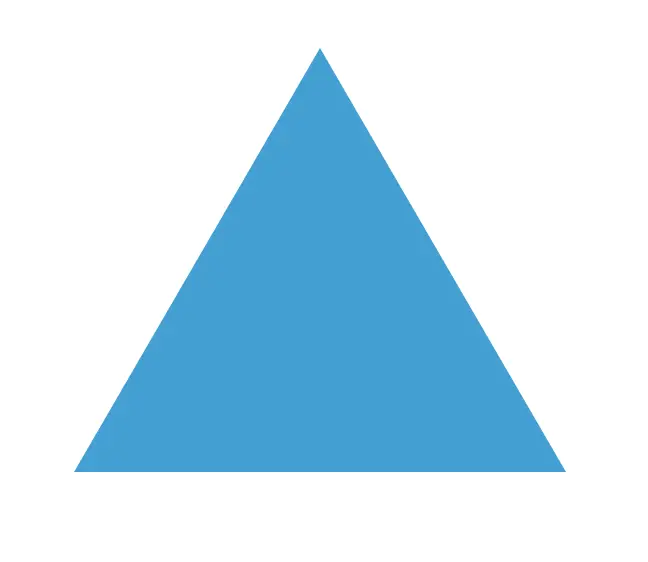 Now, for our Example:

Solution: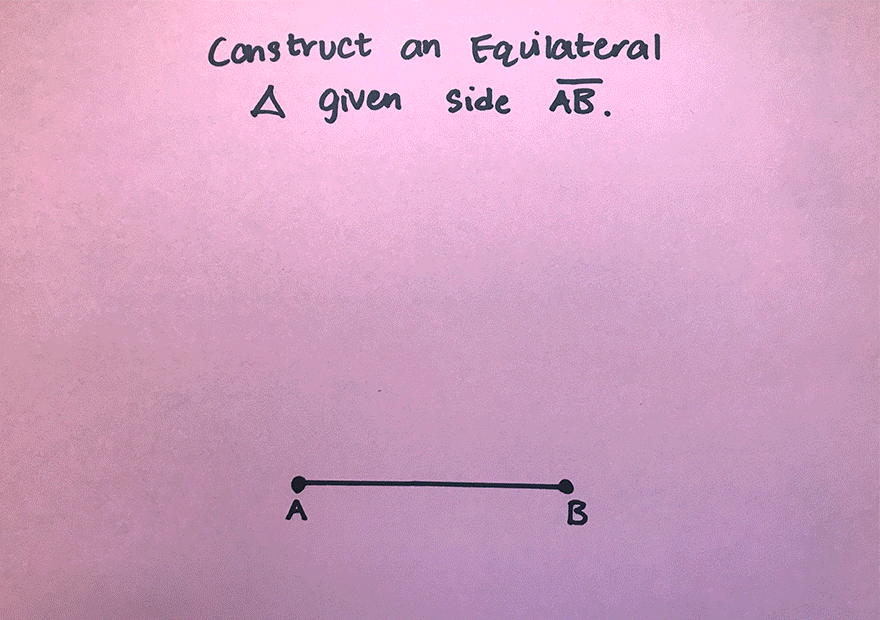 What's Happening in this GIF? 
1. Using a compass, measure out the distance of line segment 

.
 2. With the compass on point A, draw an arc that has the same distance as

.
 3. With the compass on point B, draw an arc that has the same distance as

.
4. Notice where the arcs intersect? Using a ruler, connect points A and B to the new point of intersection. This will create two new equal sides of our triangle!
Best Geometry Tools!
Looking to get the best construction tools? Any compass and straight-edge will do the trick, but personally, I prefer to use my favorite mini math toolbox from Staedler. Stadler has a geometry math set that comes with a mini ruler, compass, protractor, and eraser in a nice travel-sized pack that is perfect for students on the go and for keeping everything organized….did I mention it's only $7.99 on Amazon?! This is the same set I use for every construction video in this post. Check out the link below and let me know what you think!
Still got questions? No problem! Don't hesitate to comment with any questions. Happy calculating! 🙂
Facebook ~ Twitter ~ TikTok ~ Youtube
Looking to learn more about triangles? Check out this post on right triangle trigonometry here! And if you're looking for even more geometry constructions, check out the link here!